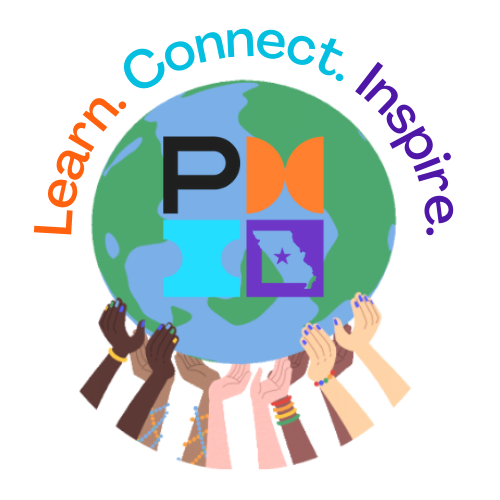 The Project Management Institute (PMI) Mid-MO Chapter serving Mid-Missouri is now offering sponsorship and exhibitor opportunities for the 2023 Professional Development Conference.
PMI Mid MO promotes PMI's ethical standards and core values by developing professionals and advancing the discipline of project, program and portfolio management. We provide structure to develop professional skills through education, business and community outreach, and leadership training. This work helps to ensure prosperity of individuals and businesses.
PMI Globally has almost 500,000 members and continues to grow rapidly.  Locally, our chapter has over 250 members and a distribution list of over 500.  By becoming a sponsor for this event, your company will be showing your support of the project management profession and to the local community of project management professionals. Please consider the sponsorship opportunities below that will benefit the continued growth and professional development of project management and will provide a broad marketing outreach for your organization. 
PMI Mid-Missouri Chapter is a non-profit 501(6)(c) organization; fair market value provided upon request and sponsorship details can be modified to meet your organization's needs.
In order to take advantage of these sponsorship opportunities, please contact pmivppd@pmimidmo.org.
Make check payable to PMI Mid-MO Chapter.
Conference Sponsorship Levels
MEAL SPONSOR: $1,000 - $1,500
Company acknowledgement placed on tables during sponsored meal
Company acknowledgement and advertisement on event marketing materials
Event web page acknowledgement with link to company's website through event date
Opportunity to place small giveaways of branded products at tables for sponsored meal(s)
DOOR PRIZE SPONSOR: $100 - $1,000
Company acknowledgement when door prizes are awarded throughout event 
Company acknowledgement on event marketing materials
Event web page acknowledgement and link to company's website through end of event date
GENERAL DONATION SPONSOR: $100 - $500
Company acknowledgement at event kickoff and event wrap-up sessions
Company acknowledgement on event marketing materials
Event web page acknowledgement and link to company's website through end of event date
2-Day EVENT EXHIBITOR: $500 
Reserved 6 foot table for an exhibit booth during the event, to be set up in the networking breaks area of the event space. Booth should be set up for both event dates prior to scheduled program activities.
One pass for conference ($350 value) for company representative at the booth
Includes meals provided to event attendees
Opportunity for 3-5 minute introduction during a designated portion of the event
Company exhibit acknowledgement on event program
Event web page acknowledgement with link to company's website through end of event date
Opportunity to hand out small giveaways of branded products at booth
Prize drawing(s) may be awarded from business card(s) entries at booth
PRODUCTS AND SERVICES SPONSOR: Product or Service Donated
Company acknowledgement on event program and marketing materials
Event web page acknowledgement and link to company's web site through end of event date
Opportunity to advertise products and/or services during conference